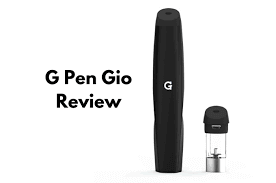 G-Pen, a brand of portable vaporizers, facilitates the consumption of cannabis concentrates like oils, waxes, and distillates.Produced by Grenco Science, renowned for innovative and stylish vaporizers, it offers various models catering to different types of concentrates or extra functionalities, such as Bluetooth connectivity or variable voltage control.
Moreover, focusing on design and portability, G-Pen vaporizers are sleek and perfect for on-the-go use. Furthermore, they excel in compatibility, featuring specialized heating chambers for cannabis concentrates.
In terms of heating technology, G-Pen employs advanced methods that vaporize without combustion, preserving flavor and potency.
Furthermore, rechargeable batteries power them, ensuring multiple sessions and convenient USB charging.
Temperature control is a standout feature, with some models providing adjustments for a customized experience. Their user-friendly design with single-button controls suits individuals of all experience levels.
Proper maintenance and cleaning are essential, with care instructions included to optimize performance and longevity.
The variety of G-Pen models, each with its own specifications and features, further enhances the brand's appeal to consumers. Furthermore, the range of options allows users to select devices that best suit their preferences and needs.